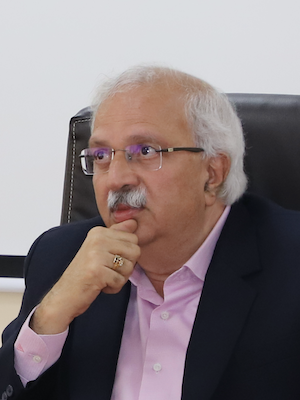 Dr Ramasastri has three and half decades of experience with Reserve Bank of India followed by six and half years as Director of IDRBT. He is currently on boards of banks and tech companies. He is a member of several important committees of RBI, NSE and other organizations.
Aparajitha holds Masters in Computer Science from University of California. She has worked in the technology industry for 8+ years in varying capacity. After working for over five years with Apple; she moved back to India to pursue her passion She brings with her, a rich technology background. She also has gained a lot of knowledge traveling through various countries. This gives her a greater understanding of voluntary services in different parts of the world.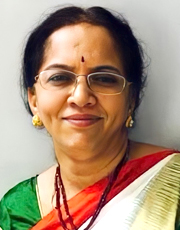 Dr Gayatridevi has four decades of experience as Ayurvedic consultant. She writes columns in reputed magazines and conducts programs on popular TV channels to educate people on health. She has authored several books on Ayurveda.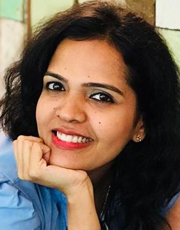 Ramya is a Human Resources partner by profession and a storyteller by passion. She is a postgraduate in business management and has over 15 years of work experience in Human Resources in the banking and financial services industry across Asia. She is currently based in Singapore and working as a Vice President- HR for a leading American bank. As a proud mom of two girls and an ardent believer of giving back to the society in every way possible, she instils a sense of gratitude in them. She likes to volunteer at the local libraries and enjoys doing story telling sessions for the kids.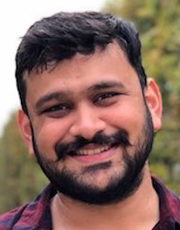 Deekshit holds a Masters degree in Computer Networks from Charles Sturt University, Melbourne, Australia. He has over 5 years of experience with Amazon in various roles and is currently a Risk Manager. He was an active participant in National Service Scheme where he organized several blood donations drives and volunteered in other activities. Deekshit is an avid sportsman who always finds time and reason to play.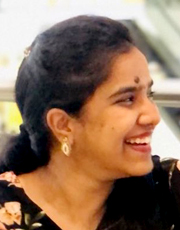 Spandana is working as an IT Analyst in a multi-national company. She has experience in aiding and serving needy or under privileged. She loves learning and strives to be a better human every day. Spandana desires to play an important role in spreading positivity and happiness to make this world a better place.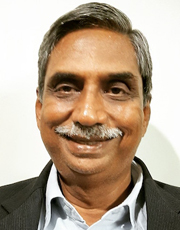 Vijayendra, former Principal Chief General Manager, Reserve Bank of India has a very rich experience in central banking as well as commercial banking. His association with the Allamraju family began in 1975, as a favorite student of Late Shri. Suryanarayana Murthy in Loyola College, Madras. Shri Vijayendra considers himself being a student of three generations in the family – Shri. Suryanarayana Murthy in Telugu, Dr. Ramasastri in banking technology and Ms. Aparajitha in computer applications – as his most unique achievement. He feels that he is privileged to be an integral part of many family events, both happy and sad.
Viswanatha Sarma served a reputed oil company for more than three and half decades in various capacities in the area of accountancy and finance. After retirement as Executive Director (Finance) he is currently working as Insolvency Professional with Deloitte. He has more than three and half decades of experience in finance. He also delivers talks on finance at reputed academic and professional organizations. He has educational qualifications as Chartered Account and Company Secretary. He also has acquired post graduate diplomas in Risk and Forex Management and Dispute Resolution.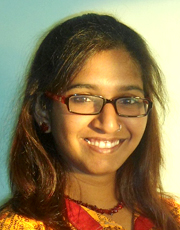 Dr. Snehal Neel has completed her graduation in the field of Ayurveda. She also holds a Diploma in Yoga Education. She has completed certificate courses in Personal Counselling, Counselling Psychology, Child Psychology and Rational Emotive Behavioural Therapy (REBT). Her interest in social work, led her to work with Pratham Education Foundation as the Academic Head for Healthcare vocational training program. Currently, Snehal is the owner of Abhivyakti Health and Education Services, a proprietorship firm. Abhivyakti aims to create educational content for health and allied subjects, translate educational documents, design workshops and provide training to enhance Health awareness. Snehal serves as a trustee of Muktaa Charitable Foundation, Pune which works in the healthcare sector.
Kiran Madhunapantula is the co-founder and COO of coMakeIT, which is headquartered in The Netherlands and has offices in India, UK, and Australia. He is also a serial entrepreneur and over the past decade, helped numerous startups to achieve significant success. As a partner in a Dutch holding company nSKi partners BV, Kiran invested, incubated and helped to scale a number of the companies. Kiran is also a socially conscious entrepreneur with a passionate belief in nurturing human capital. Through Support2Connect, and Madhunapantula Foundation, Kiran supports primary education and human capital development initiatives in coastal Andhra Pradesh, India.